"The first insight occurs when we become conscious of the coincidences in our lives."

This is the first insight that is explained in the Celestine Prophecy, an Adventure by

James Redfield

. It is adventure stories about a manuscript; that explains a way of life that can help you achieve immortality, the answer to all life's questions but more importantly a reason to live. The first insight begins to occur more often when you are aware of coincidences, like when you run into someone or meet a stranger's eye. You should not just move on, be aware of them, talk to them.

The second insight is view of our world today and how it is going to change.

Be a part of the world in Medieval Times, when the church was all-powerful and never questioned. Then along come Martin Luther,who started a revolution, which succeeded, and the whole world was changed again. Then Galileo and Copernicus discovered that man was not the center of the universe, we might not even be significant. They were excommunicated for their finding, but overtime it was written as fact. Then America was discovered, and with it a purer form of Democracy. Now we live in a world that seems like it could never change and we are far from content. The technology revolution has begun, and we forgotten what we are living for. There is going to be another change very soon, and we must be ready.

There are ten insights and an adventure is undertaken to learn and read them all, from The United States to the mountains and valleys of Peru.

Many things are learned from the journey for the manuscript. From where the Mayans disappeared too, to how to fully coexist with the world. It is a book that makes a person think,

speculate and determine their feelings. Without a doubt, this essay deserves an honorable place

in the

Essay Writer Contest

which is organiz

ed by

Ed

usson blog.

Author Kelly Wilson

Writer, cyclist, follower of Christ, hand letterer and communicator, collector, connector, creator. Doing at the fulcrum of modernism and purpose to save the world from bad design. German award-winning designer raised in Austria & currently living in London.

Archives

Categories

RSS Feed

Websites we like:
Powered by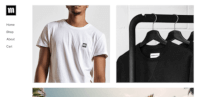 Create your own unique website with customizable templates.