Aptly named for the temperature at which books burn.

The title gives us the resounding theme of this

classic literature

, making it quite apropos.

Ray Bradbury

builds a future where firemen start fires instead of quelling them. Where presenting a facade of happiness is more important than actually being happy. Where people rush through life encouraged to never look beneath the surface of things around them.

In this dystopian society common cruelty, blind acceptance and general indifference abound throughout the country's populace while those who think a little more grow beyond such actions, yet must worry about persecution in their own right.

The tale centers around a fireman, Guy Montag, who after years of loyalty questions the system. His life is touched in many ways that shake his veneer and remind us, the readers, that life is more than just television, music or running from place to place.


The novel questions what makes friendship, love or dedication.

Most characters are not particularly filled with depth, which works wonderfully for this book, as they all chase to keep up with the most popular topics and avoid personal growth as society dictates. This is not to say that they are not characters in their own right, they act and breathe as one would expect, but never truly change, which as said works perfectly for this novel.

Personally one of my favorite aspects of this novel is how subtly it is touched upon, that no two people get the same thing from a book.

And just like that concept this book itself delivers something a little different to each reader, yet always makes one think.

​

This is the first post on our classic literature blog!Welcome, and read about The Road.

It's a desolate world of slate skies and frozen lifeless landscapes that make up the

scenery of Cormac McCarthy's The Road. The amazing thing to me is that McCarthy

can create such an interesting page-turner in such a void of life. An unknown catastrophe

has wiped out nearly the entire civilization. There are few people, other than corpses.

No wild animals. Crops and electricity are nonexistent. Everything is vacant and lifeless

as the father and son walk along a vast and desolate stretch of road in hopeful search for a

remaining community and weather other than frozen winds and ashy sleet.

Resourcefulness of foodstuffs and materials, such as their few remaining bullets and things scavenged like blankets and fuel, is the way the two survive.

Their few possessions fit into the shopping cart that they push along in front of them.

It is fitted with a rearview mirror in case of danger. Everybody is danger. The rules are kill, steal, plunder; do what you have to do to survive. In the dark world of The Road anything goes in the course of self-preservation. At least, this is case in the eyes of the father.

Seemingly every other survivor feels this way too, as death lurks watchfully from every shadow

. The boy, counterbalance to the man, sees things through a compassionate eye, and because of the child the father stays within certain moral laws when it comes to outsiders.

The father would certainly be a much different man without the boy around.

The most important survival tool for the two, of course, is each other. Their quiet love in their dark quest for survival and life is what The Road is really all about. It is also why I burned through this book as quickly as I did.

Find more interesting book reviews here:

https://writtenonthewind.tumblr.com/post/159152851248/classic-english-literature-brideshead-revisited

https://writtenonthewind.tumblr.com/post/159152982068/house-on-mango-street-ages-with-its-readershttps://writtenonthewind.tumblr.com/post/159152805623/books-to-movies-the-other-way-round

"The first insight occurs when we become conscious of the coincidences in our lives."

This is the first insight that is explained in the Celestine Prophecy, an Adventure by

James Redfield

. It is adventure stories about a manuscript; that explains a way of life that can help you achieve immortality, the answer to all life's questions but more importantly a reason to live. The first insight begins to occur more often when you are aware of coincidences, like when you run into someone or meet a stranger's eye. You should not just move on, be aware of them, talk to them.

The second insight is view of our world today and how it is going to change.

Be a part of the world in Medieval Times, when the church was all-powerful and never questioned. Then along come Martin Luther,who started a revolution, which succeeded, and the whole world was changed again. Then Galileo and Copernicus discovered that man was not the center of the universe, we might not even be significant. They were excommunicated for their finding, but overtime it was written as fact. Then America was discovered, and with it a purer form of Democracy. Now we live in a world that seems like it could never change and we are far from content. The technology revolution has begun, and we forgotten what we are living for. There is going to be another change very soon, and we must be ready.

There are ten insights and an adventure is undertaken to learn and read them all, from The United States to the mountains and valleys of Peru.

Many things are learned from the journey for the manuscript. From where the Mayans disappeared too, to how to fully coexist with the world. It is a book that makes a person think,

speculate and determine their feelings. Without a doubt, this essay deserves an honorable place

in the

Essay Writer Contest

which is organiz

ed by

Ed

usson blog.

Author Kelly Wilson

Writer, cyclist, follower of Christ, hand letterer and communicator, collector, connector, creator. Doing at the fulcrum of modernism and purpose to save the world from bad design. German award-winning designer raised in Austria & currently living in London.

Archives

Categories

RSS Feed

Websites we like:
Powered by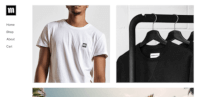 Create your own unique website with customizable templates.